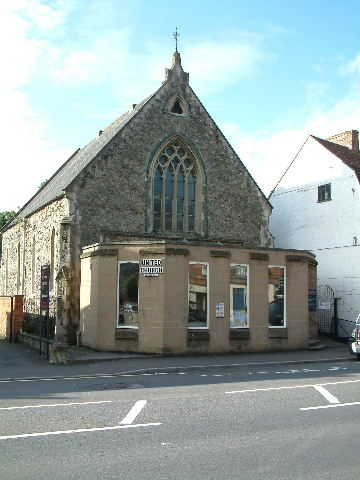 WEBSITE UPDATED - November 26th 2023 :-
WELCOME
Welcome to the web site of the United Church, George Street, Warminster, Wilts. If you can not find what you need to know please contact us.We are delighted you are visiting our website but please don't leave it at that - Come and see us in person - you will receive a warm welcome!
****NEWS FLASH***** Family Activity Day - December 21st - 10 am to 1 pm - The Jouney To Christmas.
Weekly Notices with details of worship, events and activities are here
Worship arrangements for 2024 are detailed in the weekly notice ; Sunday morning worship is at 10.30 am, unless otherwies announced.
Newsletters - here - Winter 2023/24 - Decembe, January, February - sunday services, , charity coffee mornings and the 4 rotas: Door, vestry coffee Flowers plus other news.
PASTORAL CARE
If you require assistance please contact your Pastoral Carer in the first instance. If you do not know who your Pastoral Carer is, then please contact anyone in the church that you know and they will do their best to help.
Email contact - Please contact us by using this Form