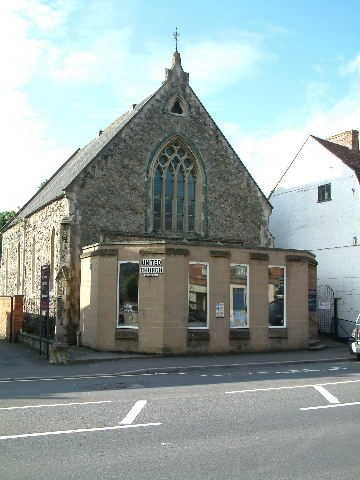 WELCOME
Welcome to the web site of the United Church, George Street, Warminster, Wilts. If you can not find what you need to know please contact us.
We are delighted you are visiting our website but please don't leave it at that - Come and see us in person - you will receive a warm welcome!
The Weekly Notices with details of events and activities are here
Worship arrangements are detailed here ; Sunday morning worship is at 10.30 am, a 30 minute mid-week service every Wednesday at 10.15 am.
Latest Newsletter - here
Easter Arrangements:
Maundy Thursday 18th April: - 6.30 pm at the Baptist Church - starting with a service and then sharing a simple meal of soup, roll, cheese.
Good Friday 19th April:
9.30 am - Short meditation at the United Church.
Followed by:
10.00 am - Meet at the Baptist Church for a cup of tea/coffee and at 10.30 join the Walk of Witness round the town.
Easter Sunday 21st April:
8.45 am – Short meditation in our church followed by Easter Breakfast.
10.30 am – Easter Service with Holy Communion led by Rev. David Coppard